Audio Visual System for your business
The integration of audiovisual system technology is an art. Our experts are happy to provide you with advice when listing your requirements and demands and assembling solutions that exactly meet your demands. We give expert answers to questions such as: Which equipment suits your organisation most? Which technique must be integrated? What is the correct set-up? Which structural facilities have to be organised?
The greatest advantage is that you will not be faced with all manner of modifications, repairs, lost time and/or unforeseen costs, either during setup or afterwards. You can achieve the best and correct solution in one go. However simple or complex it may be.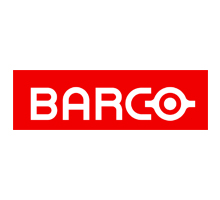 Barco Audio Visual System and Solutions
Barco Authorized Reseller