Polycom RealPresence Group 310
Meet Polycom RealPresence Group 310, the affordable video collaboration for huddle rooms and personal workspaces. Optimized for smaller groups, the RealPresence Group 310 solution is ideal for small meeting rooms, huddle rooms, and personal workspaces. It features simple setup and configuration, and a compact, sleek design that is easily hidden out of sight, keeping your rooms clutter-free.
RealPresence Group Series is the only standards-based group video conferencing system that is certified with Skype for Business and Office 365, making it easy to connect without changing the way you work. RealPresence Group 310 supports the same accessories and camera innovations as the rest of the RealPresence Group Series product line, such as Polycom EagleEyeTM Producer, Polycom EagleEyeTM Director II, and Polycom RealPresence TouchTM. This allows you to offer similar experiences in your smaller rooms as you do in larger spaces for consistency and improved ease of use throughout your organization.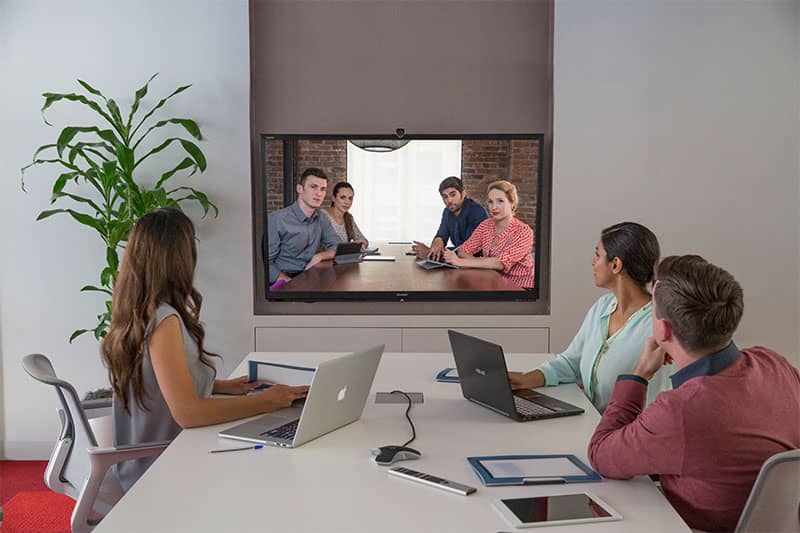 Polycom RealPresence Group 310 Highlights
Expand video collaboration to huddle rooms and personal workspaces at an affordable price
Powerfulperformanceoptimized for smaller rooms so you can get the most out of your meetings
Simple to use, with one-touch dial from the integrated calendar and the Skype for Business interface on the optional RealPresence Touch
Simpleinstallationand compact design for quick and easy deployment
Flexiblecameraoptionsletyou pick the one that best matches the needs of each room
Built-ininteroperabilityunlocks access to popular cloud-based video services while delivering Polycom's unmatched group collaboration experience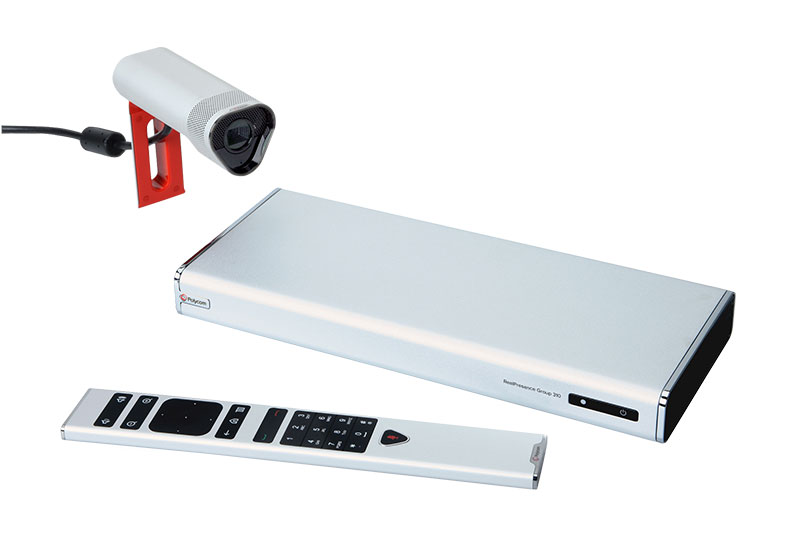 Polycom RealPresence Group 310 Specifications
RealPresence Group Series is the engine that drives enterprise-grade video, voice and collaboration experiences, accelerating decision-making and fostering innovation. Only Poly delivers enterprise-grade video collaboration experiences that bring users closer together and drives meaningful conversation for geographically dispersed teams.
Packages Include
RealPresence Group 310 codec
Cable bundle
Remote control
EagleEye IV 4x camera and RealPresenceGroup Microphone Array, or EagleEye Acoustic camera
Video Standards & Protocols
H.261, H.263, H.264 AVC, H.264 High Profile, H.264 SVC, RTV
H.239/BFCP for content sharing
H.263 & H.264 Video error concealment
Audio Standards & Protocols
22 kHz bandwidth with Polycom Siren 22 technology, AAC-LD (TIP calls), G.719 (Live Music Mode)
14 kHz bandwidth with Polycom Siren 14 technology, G.722.1 Annex C
7 kHz bandwidth with G.722, G.722.1
3.4 kHz bandwidth with G.711, G.728, G.729A